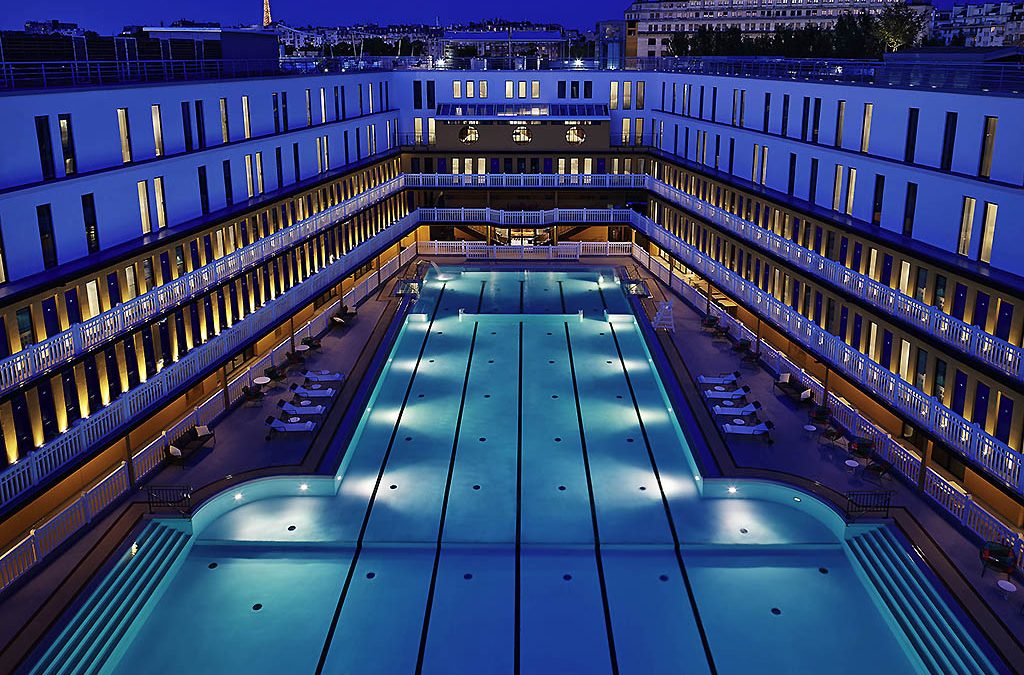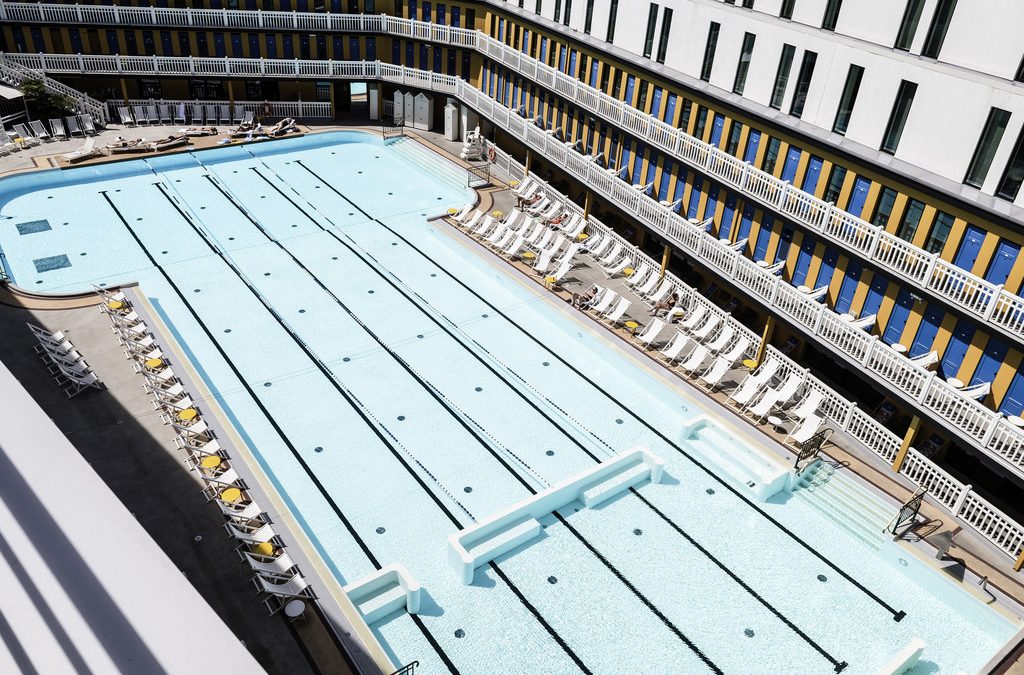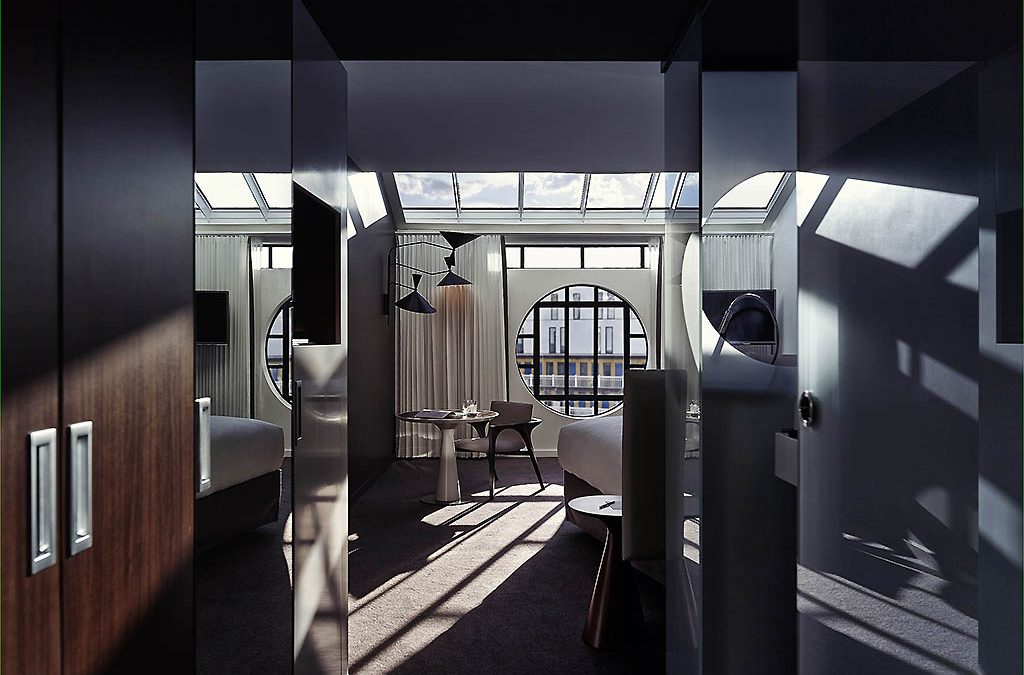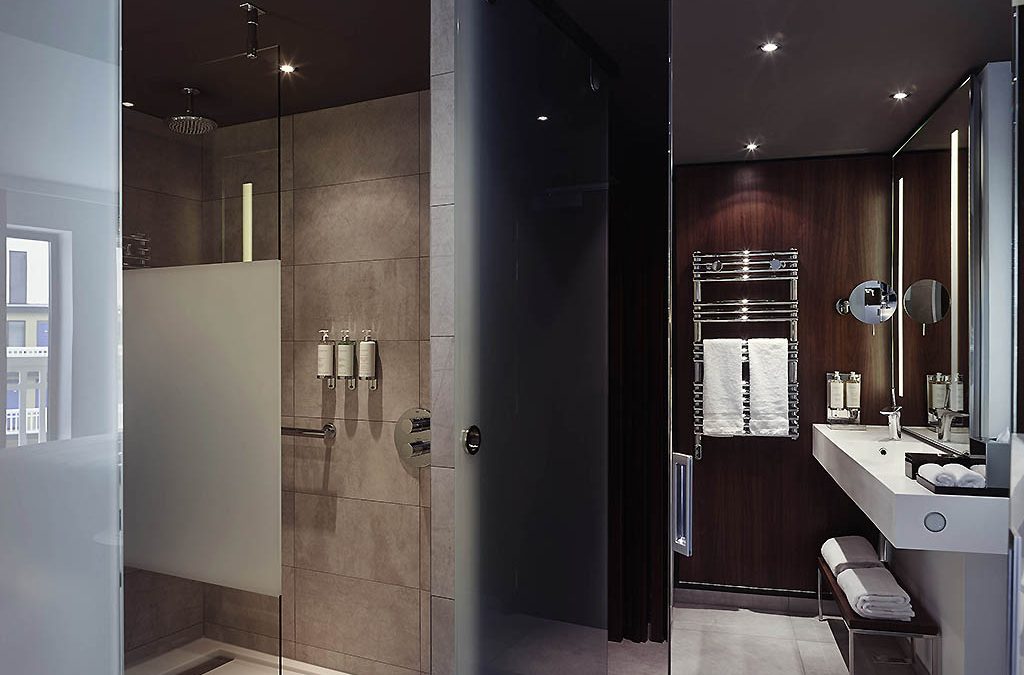 Colombo Design handles at the Hotel MGallery Molitor in Paris
The Molitor is an iconic place of Paris especially for its swimming pool, one of the most popular place of the city for over 60 years, and for its avant-garde atmosphere, before becoming the Parisian temple of the "underground" scene from 1989 to 2012.
For this 5-star urban resort located in the heart of the 16th arrondissement of Paris, designed by Jean Philippe Nuel, the Viola handles, Cromat finish, designed by Angeletti Ruzza Design, were chosen to complete rooms' doors. The list of Colombo Design references is therefore enriched by a new, prestigious customer in the Hotellerie sector through the collaboration with Euxos, our longtime distributor for the French market. Door stoppers in Cromat finish (model CD112), were also supplied to complete the furniture as very important and functional complements.
The Viola handle, designed for doors and windows, is available in the followring classic finishes: Oroplus, Zirconium Stainless Steel (with 30-year warranty), Chrome, Cromat. New special PVD finishes (obtained throught the Physical Vapor Deposition process) have been recently introduced to widen the product range: Vintage and VintageMat finishes.
Viola hanlde, Vintage Mat and Vintage finishes

Viola by Colombo Design – door handle in satin chrome "Matt Chrome"
For more information about the products supplied, please consult our website pages: