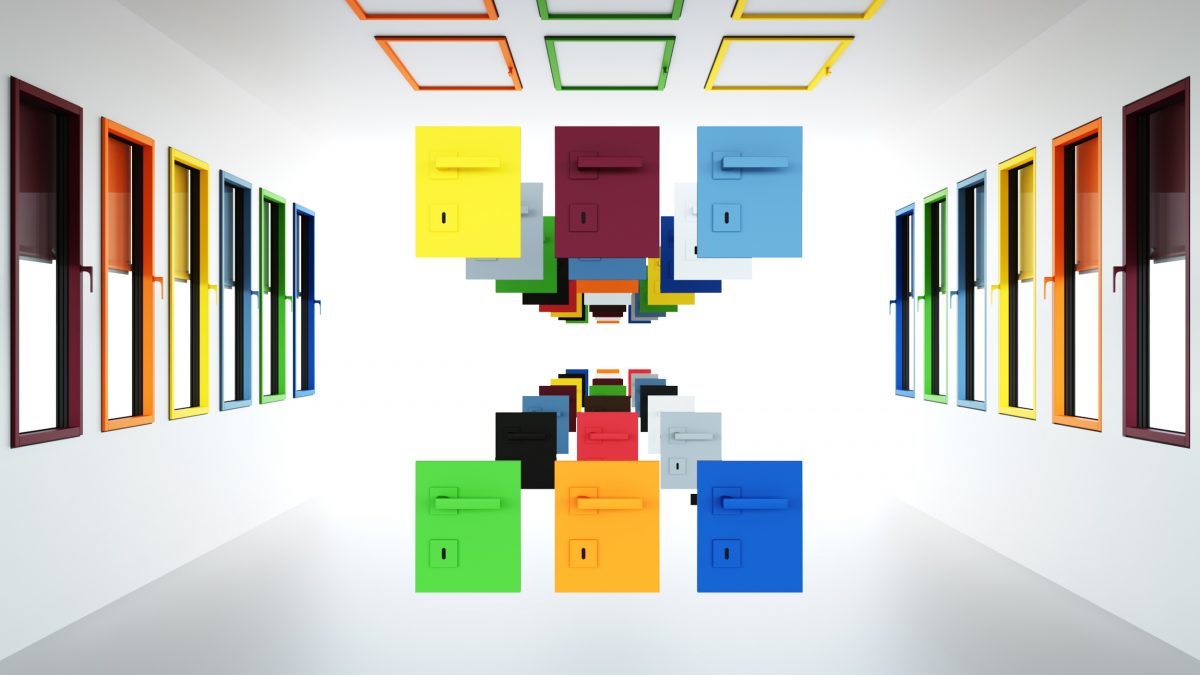 Milan Design Week 2022: Colombo Design fills with colour
The curtain closes on the 60th edition of Milan Design Week 2022 to the satisfaction of all: organisers and visitors alike. Milan is once again the nerve centre of design with an influx of both Italian and foreign professionals. A desire to resume, to start touching fashion again, to network in presence after a forced stop and slow recovery.

If, on the one hand, the link with Cesana Cabine Docce is consolidated with a permanent presence in the Showroom of via Solferino, 18 in Milan, with Uniform the project for the Milano Design Week 2022 was particularly challenging: with the event The windowmotive, in fact, a new way of interpreting the window and door frame, no longer as a purely technical element but as an integral part of the interior and exterior of the house, in constant dialogue with the interior and with the architectural elements that compose it.

For doors and windows, the bold colours of the Mood Collection are proposed to professionals and entrepreneurs, and of course to the public. Handles for doors and window handles also include pawls and kits for sliding doors, declined in the two round (One) and square (OneQ) versions, and handles for entrance doors and for sliding lifts. Colour enters the scene with 12 standard colours, but also with customisations given by all RAL colours: 'We do it in all colours'.

Design is emphasised with stylish elements, integrating with the furniture and giving character to the environment. It is the essence of Mood Collection that impresses with its versatility and originality.

What does this Milan Design Week 2022 leave behind?
Constructive encounters, important partnerships and a new vision of room architecture. Making us facilitators of a world that applies experience to fashion and the strongly rooted desire for Made in Italy.