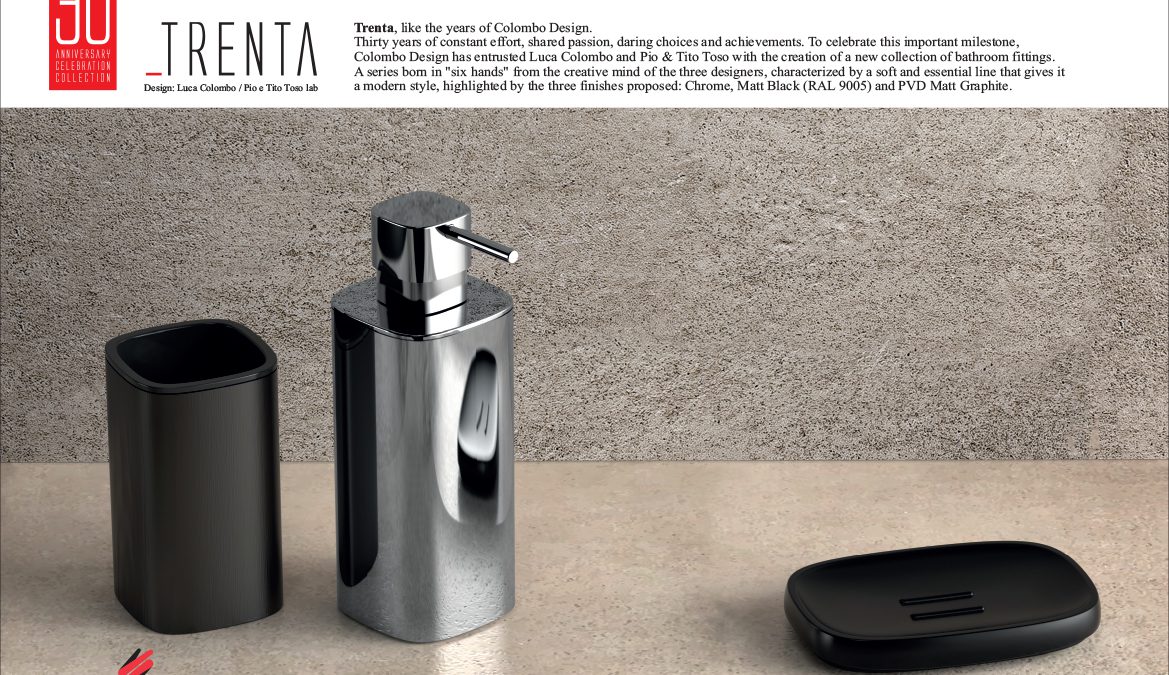 Bathroom accessories to celebrate THIRTY YEARS OF Colombo Design
Bathroom accessories celebrate THIRTY YEARS of Colombo Design.
The world of Colombo Design bathroom furniture (re) lives in the collection Trenta conceived and realized by the designers Luca Colombo and Pio and Tito Toso Lab: thirty years of passion, commitment, research and constant innovation that mark the life path of our company.
A bathroom collection that is already a "new classic" in our production and that in its name pays tribute to a transversal project that has always involved the entire Colombo Design production, from 1990 until today.
The "square" shape is the design element that characterises the collection. A neologism that best renders its lines, rigorous and soft at the same time. With a refined and essential physiognomy, capable of enhancing interiors and perfectly harmonisable with any furnishing accessory, they characterise spaces with a modern and elegant layout.
The bathroom accessories of the Trenta series are available in three finishes: Chrome, Grafite Mat and Neromat. Products that give new eloquence to the bathroom environment, full expression of our needs for living comfort.
The TRENTA bathroom accessories series is composed of 15 elements:
Fixed soap dish;
Standing soap dish;
Fixed glass holder;
Glass holder;
Fixed soap dispenser;
Standing soap dispenser;
Reversible toilet roll holder;
Hanger;
Ring towel rack
Towel bar holder;
Double hinged towel rail;
Fixed toilet brush holder;
Toilet brush holder
Click and download the new bathroom accessories series by Colombo Design TRENTA