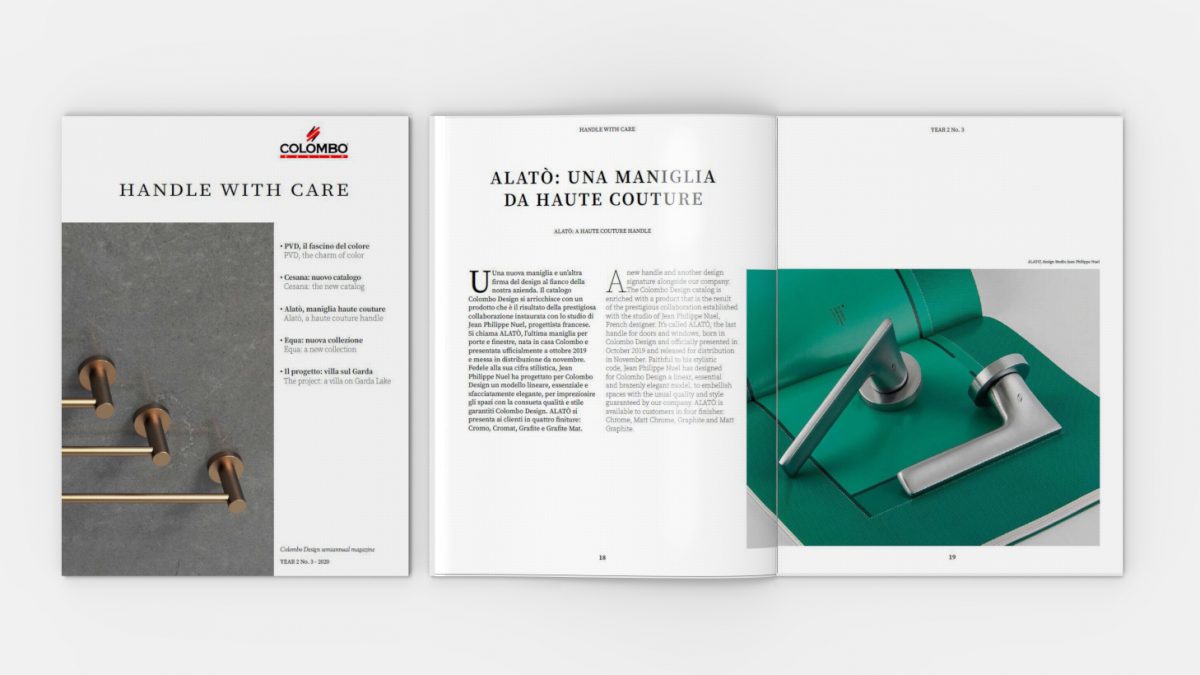 "Handle with care" no.3/2020
The newest Colombo Design magazine is out
Let's start the new year with the third issue of "Handle with care", the official Colombo Design magazine created to offer an in-depth tool on product and company news, current and future projects, important references worldwide and much more .
The new issue includes a special focus on Luca Colombo, one of the most active and prolific designers of the company: it is impossible to forget that some of the most famous handles and bath accessories collections bear his tag.
Among the highlighted topics:
The pdf file is available in the Colombo Design download area: http://download.colombodesign.com/mostra.php?lang=en&catalogo=86 .
Enjoy the reading!