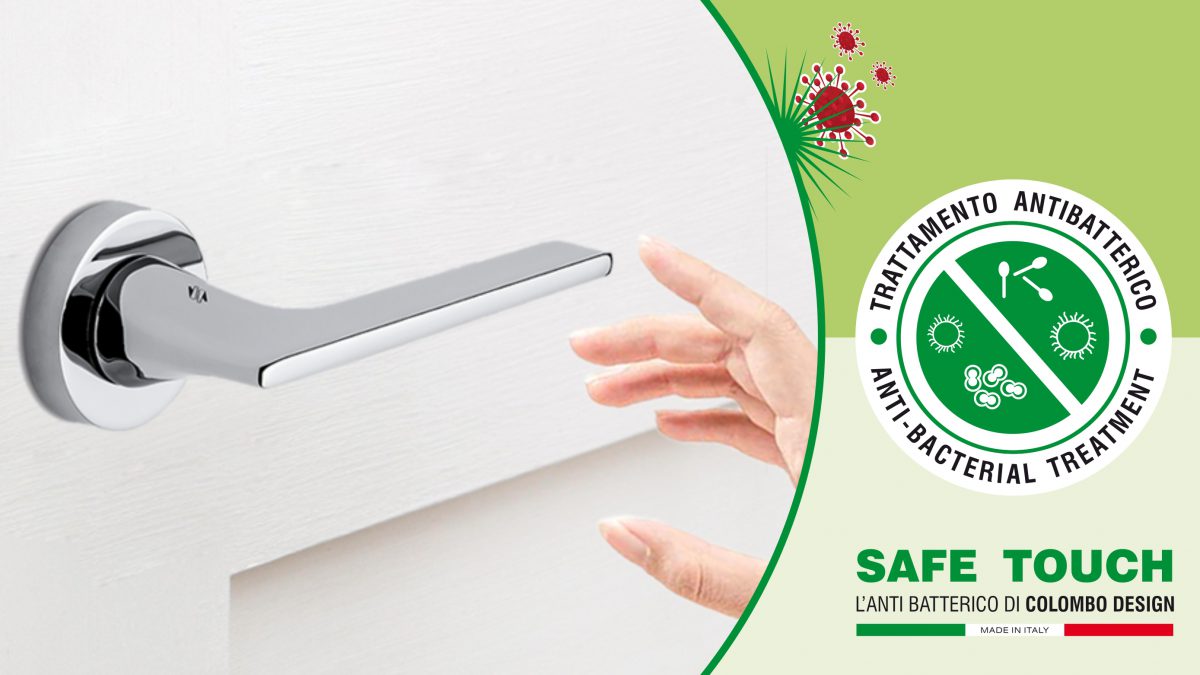 Safe Touch: Colombo Design antibacterial treatment
The antibacterial finish for higher protection
Prevention is important and helps us safeguard our health. Adopting the necessary and appropriate sanitation measures is fundamental, as well as the use of protective devices.
To increase the safety of the environments we live or work in, Colombo Design offers SAFE TOUCH, the antibacterial coating available on request
for all products and on all finishes in our catalog.
The tests, following the ISO 22196 and JIS Z 2801:2000 certification standards, have been completed successfully. By applying a thermosetting lacquer with epoxy polyester resins with added silver ions, we obtained a reduction in the bacterial population of 99.9% after 24 hours.
The application of this transparent laquer does not alter the finish of the handles, which therefore preserve the aesthetic appearance chosen by the customer.
The products with antibacterial treatment are under 10 years warranty.
Discover Colombo Design handles collections.