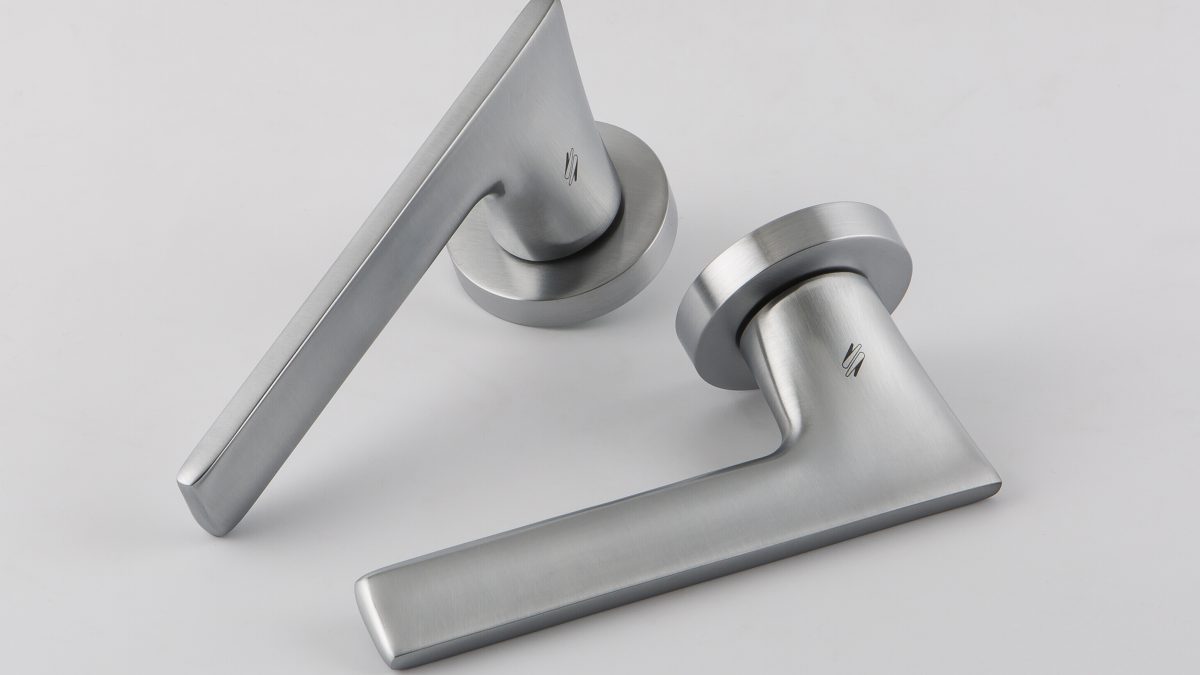 Alatò, the new handle by Studio Jean-Philippe Nuel
Colombo Design introduces Alatò, the new handle for doors and windows
The latest from the Colombo Design handles collection bears the signature of the prestigious Studio Jean-Philippe Nuel.
Alatò – this is the name of the new model – is an important addition to Colombo Design product range and will be included in the company general catalog due out in early 2020.
The Italian company, renowned worldwide as one of the leading manufacturers of handles for doors and windows which is preparing to celebrate its 30th anniversary next year, has entrusted to Studio Jean-Philippe Nuel the design of a new model that had as its premise the rethinking of a small but at the same time fundamental object in any internal environment.
The Studio Jean-Philippe Nuel has accepted the challenge and has created for Colombo Design a product with a sober and timeless profile, which finds its place in a multiplicity of interiors. Starting from simple and interconnected geometric shapes, it achieves a dynamic and minimal design: at a first glance we notice that the circle of the fixing rosette gets thin to fit the rectangular profile of the handle, which stretches lightly in its turn. This subtle convergence of lines borrowed from aeronautics gives the Alatò handle an airy and timeless silhouette.
Alatò will be available on the market starting from November 2019 in the following models:
Door handle on rose with or without escutcheons
Door handle on narrow rose
Window handle on plate
Window handle Dreh-Kipp
Four are the finishes proposed: from the traditional Chrome and Matt Chrome,to the most modern and innovative Graphite and Matt Graphite, more and more requested by the market and suitable for minimal and contemporary interiors.
Alatò door handle – Graphite

Alatò door handle – Matt Graphite

Alatò door handle – Chrome

Alatò door handle – Matt Chrome

Alatò window handle on plate

Alatò window handle DK
The Graphite and Matt Graphite finishes are special and obtained with the exclusive PVD (Physical Vapor Deposition) treatment. A process of the highest technological level which allows to obtain a surface coating with exceptional aesthetic and technical characteristics through physical vapor deposition of a thin film of extraordinary hardness. A green technology which has been used in Colombo Design since 2010 to offer stable color tones over time and to guarantee products with high surface hardness, inalterability against UV rays, resistance to wear and corrosion. A treatment that differs in terms of quality compared to traditional painting processes, granting a special warranty up to 30 years (on handles and bathroom accessories as well).