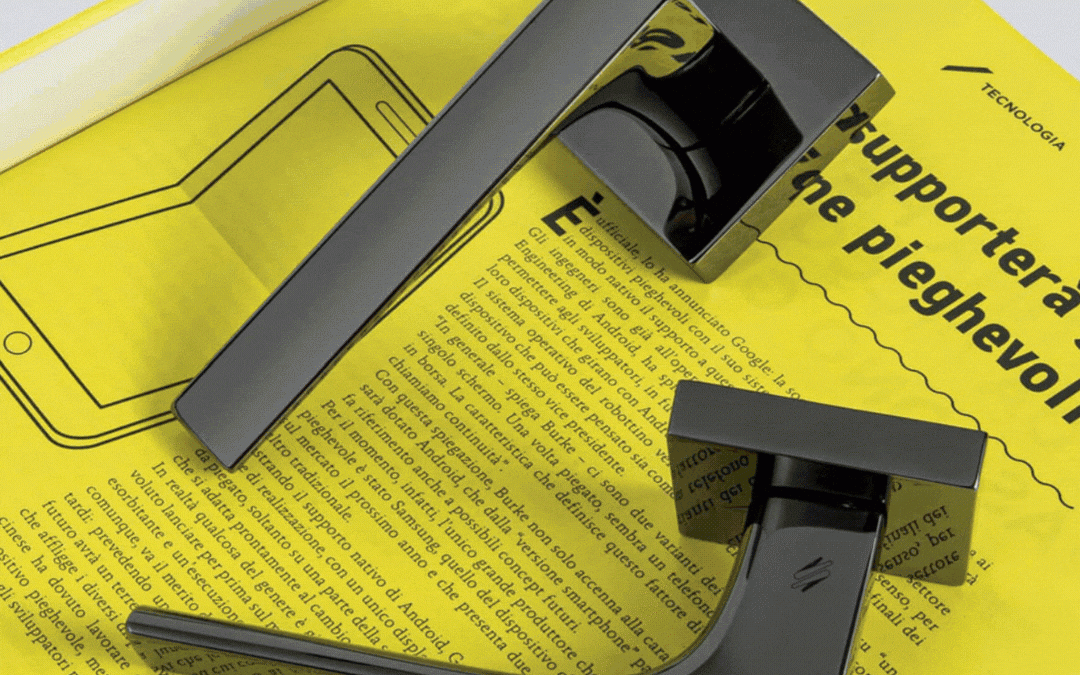 High-quality details that make the difference: Colombo Design handles for prestigious architectural projects
When it comes to prestigious architectural projects, every detail is important. Every design element contributes to creating an ambience that speaks of style, refinement and quality. In this context, door handles often play a secondary role, considered mere functional components. However, a careful choice of handles can make all the difference, adding a touch of elegance and distinction to any architectural project.
Why choose high-quality handles from Colombo Design?
High-quality door handles and window handles are an investment worth making. They are not just a practical component for opening and closing doors, but an element that blends perfectly into the overall aesthetics of the room. Made from high-quality materials and excellent craftsmanship, these handles represent a combination of functionality and sophisticated design.
What is the architectural project you are working on?
The choice of handles depends on the style and character of the overall architectural project. For a modern, minimalist environment, you could opt for handles with clean lines and satin stainless steel finishes, coloured like Mood handles and, why not, with the innovative PVD treatment. This type of handle offers a discreet and contemporary look, contributing to an atmosphere of restraint and precision.
If, on the other hand, you are working on an architectural project that requires a touch of classic elegance, door handles with polished brass or bronze finishes may be the ideal choice. These noble materials add warmth and luxury to spaces, conveying a feeling of refinement and tradition. Handles with carved or handcrafted details can add further elements of beauty and uniqueness to the overall design. Examples are the door and window handles from Colombo Design's Antologhia collection.
Advantages of a high-quality door handle
In addition to aesthetics, high-quality handles also offer a superior user experience. Their solid, well-designed construction ensures that doors open and close smoothly, reducing the risk of wear and tear over time. In addition, a good door handle must be comfortable to the touch, offering a secure and comfortable grip. This is especially important in public or commercial settings, where a high flow of people requires the constant use of door handles.
Relying on high-quality door handles is a smart choice not only for aesthetics and functionality, but also for durability. These components resist wear and moisture, maintaining their impeccable appearance even after years of heavy use. Colombo Design proposes PVD technology for its handles: a green technology used to offer colour shades that are stable over time and to guarantee products with high surface hardness, inalterability to UV rays, resistant to wear, abrasion and corrosion.
What does it mean to invest in high-quality handles?
Investing in high quality door and window handles means raising the overall quality of the architectural project, offering customers a solution that will last over time and retain its original beauty.
If you are an architect working on prestigious architectural projects, do not overlook the importance of details such as handles. Be inspired by the different design options available in the Colombo Design collections and choose the ones that best suit your style and the specific needs of your project. Add a touch of sophistication and distinction to your spaces with high-quality door handles that really make a difference.