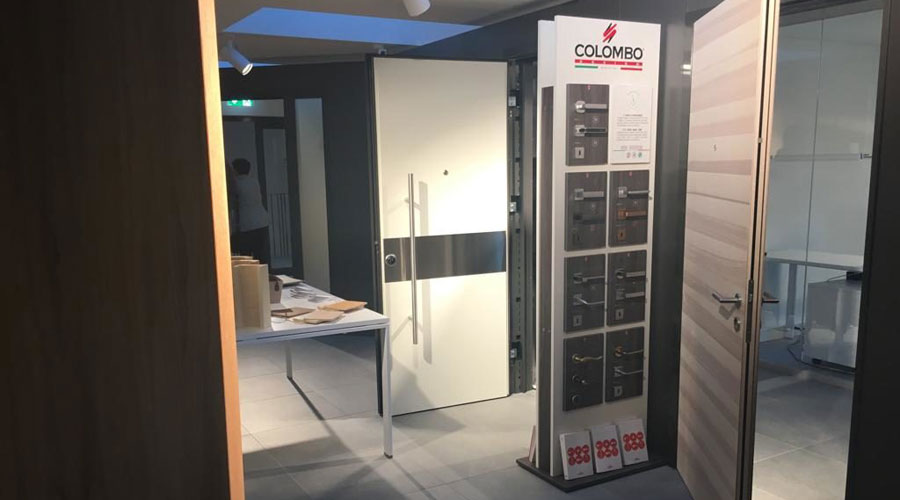 Colombo Design at the grand opening of Edilcentro Wullschleger's new showroom
Our products have been selected for the high quality line
Andrea Cazzaniga, on behalf of Colombo Design Management and Export Sales Department) participated to the opening of Edilcentro Wullschleger's new showroom on Tuesday, May 14th.

The company, founded in 1900 and specialized in services/products for the construction industry, has opened a new store of 3.500 square meters 
at Muzzano (Switzerland), that includes a showroom completely dedicated to the display of interior furnishings.
An important area of the showroom has been dedicated to Colombo Design handles for doors and windows, as well as to our bathroom accessories.

Colombo Design has been selected as one of the main suppliers of top range products, that stand out for high quality, design and warranty. Thus proving once again the great appreciation of the Made in Italy products worldwide.
We thank Edilcentro Wullschleger for inviting us at this important event and for choosing Colombo Design products' range. Visit https://www.edilcentro.ch/ for more info.