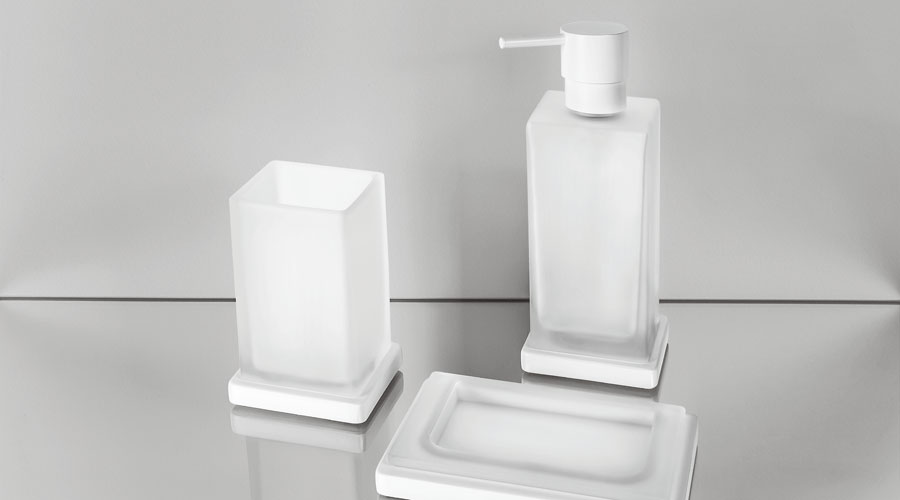 LOOK – FINISH MATT WHITE
Bathroom accessories are tinted with white with "Look" collection
If you are looking for advice on the color to choose for the bathroom accessories you can choose safely white: neutral and bright at the same time and it's perfect to make any bathroom cozy.
Discover the new "matt white" finish available for our Look series bathroom accessories, the refined elegance series that focuses on the research of proportions.
Accessories and their finishes are not just details, but elements to choose with care because they play an important role in interior design. White bathroom accessories will help illuminate your bathroom, completing it with a cleverly coordinated style.
Tags In