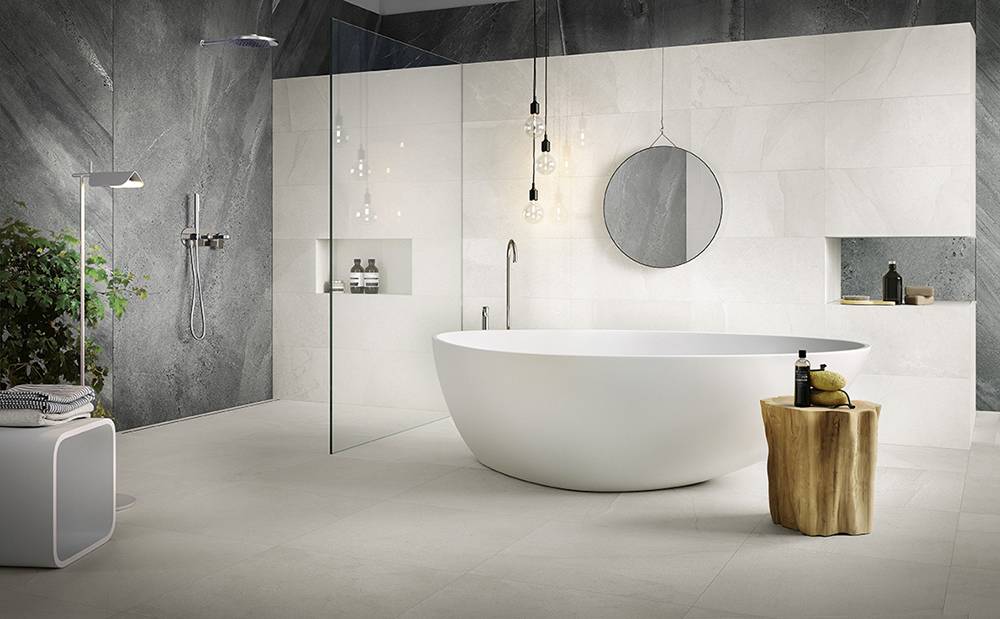 FURNISHING THE BATHROOM OF A LUXURY HOTEL
Wide eyes as a sign of wonder, congratulations, and positive reviews to flow in: this is what accommodation managers aspire to.
The aim is always customer happiness that allow the achievement of physical and mental well-being.
Over the last years, the furnishing of luxury hotel bathrooms has seen several changes in terms of new styles and trends. New bathrooms are very far from those of the past and they are now known for being more and more similar to the style of spa and wellness centers.
Moreover, they have been given an increasingly important role since today modern guests have high expectation, and not only for the room in general.
To help accommodation managers to stay up to date we can give them some tips. Because remember, details are those that make experiences memorable.
The key elements are 3:
Minimalism characterized by refined finishes
Use of natural materials
Elegant and timeless accessories
Minimalism
The key principle of minimalism is to optimize and maximize the functionality and practicality of the spaces.
Minimalist furniture requires the use of essential materials that give the environment a clean, classy, and timeless appearance.
Natural materials to furnish the bathroom
Over the last years the search of naturalness and simplicity is making more and more popular among the designers not only wood, but also combinations of natural materials for coatings. Wood, stone, and marble are an example that allow to create an elegant and timeless effect and at the same time to give great brightness.
In the selection of materials is important to always keep in mind the result you want to achieve. The password is: elegance.
Accessories to furnish the bathroom
First, it is fundamental to insert all that is necessary for the care of the person, without exaggeration and giving the impression of overcrowding of elements. In modern furniture, in fact, there is the principle of essentiality and practicality.
In addition, every accessory must be carefully cared and it must not leave room for randomness.
Do you want to furnish your bathroom? Let's try with Colombo Design!
The proposals of Colombo Design for bathroom furniture are the most varied and choosing what is the best collection for their project is completely up to the architects.
For what concerns bathroom accessories, the choice could be between:
TRENTA: collection characterized by a soft and essential line that gives it a modern style, highlighted by the three finishes proposed: Chrome, Matt Black and PVD Matt Graphite.
LOOK: collection designed with careful attention to proportion while expressing essentiality and fine elegance. It stresses the symbiosis of pure lines, to become part of our minimal living furnishing with strong personality. Available in 3 finishes Chrome, Matt white and Matt black.
PLUS: sometimes the research of a formal design in our everyday used objects might give to functionality a secondary role. This collection has re-established the balance between concept and function, designing furnishing complements free from any style or trend. Available in 4 finishes: Crome, Stainless Steel, Matt white and Matt black.
Moreover, the bathroom accessories of LOOK and PLUS collections are dressed in 4 new special finishes obtained with the exclusive PVD treatment: Matt Graphite, Graphite, Matt Vintage and Vintage.
For what concerns handles, instead, the choice could be between:
What would you choose? What would your ideal bathroom look like? Let us know here.