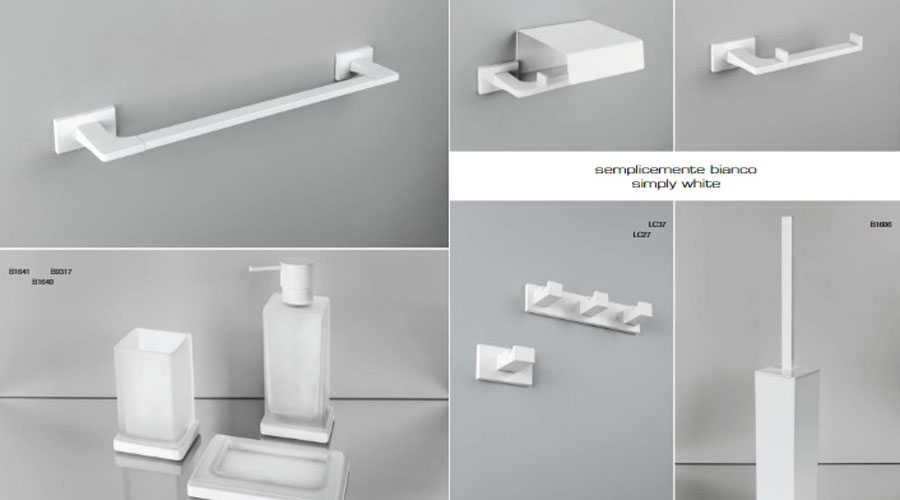 WHITE IS THE NEW BLACK
White is the new black
Complementi per il bagno in un'inedita veste bianca? Perché no!
Bathroom accessories in a new white dress? Why not!
Although the polished and brushed treatments have long been the undisputed sovereign of the bathroom, here are two new finishes for the collection Look: black and opaque white.
For those who are thinking of a candid bath, almost a domestic spa; for those who know that certain nuances will always be current; for those looking for something different from gray and its 50 shades, the solution is the line designed by Luca Colombo: Look in white finish.
After all, the tradition and quality of the bathroom design by Colombo Design, get married, it is appropriate to say, in white.
The entire line is now available in this new, minimalist and sophisticated variant.
Donwload Colombo Design 2018 brochure including all news of bathroom accessories collections.
Tags In