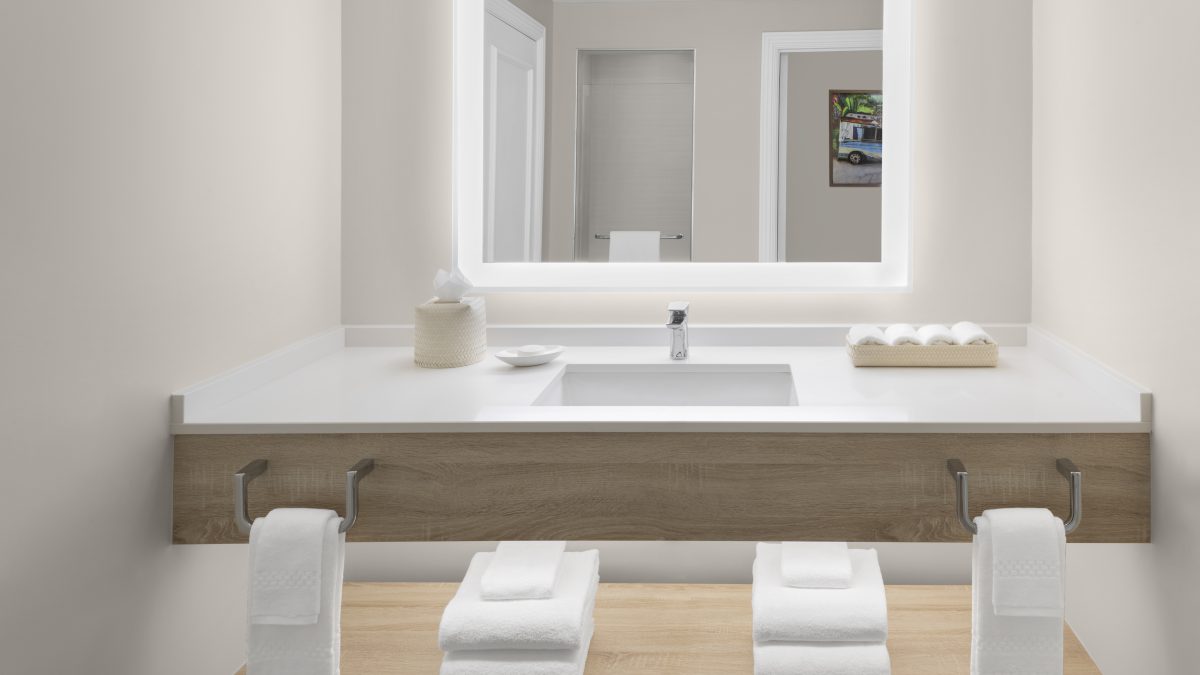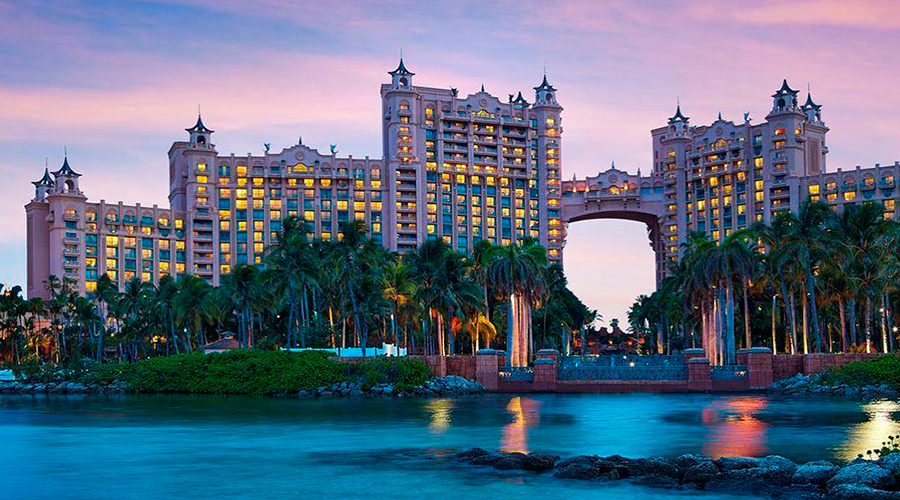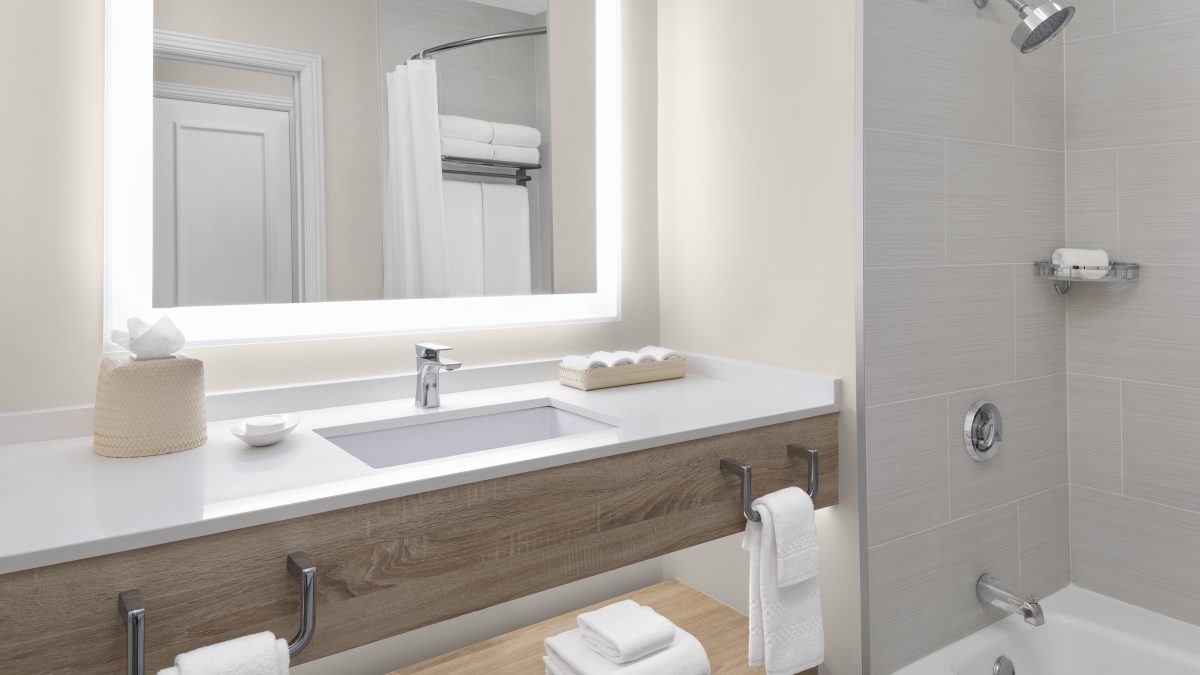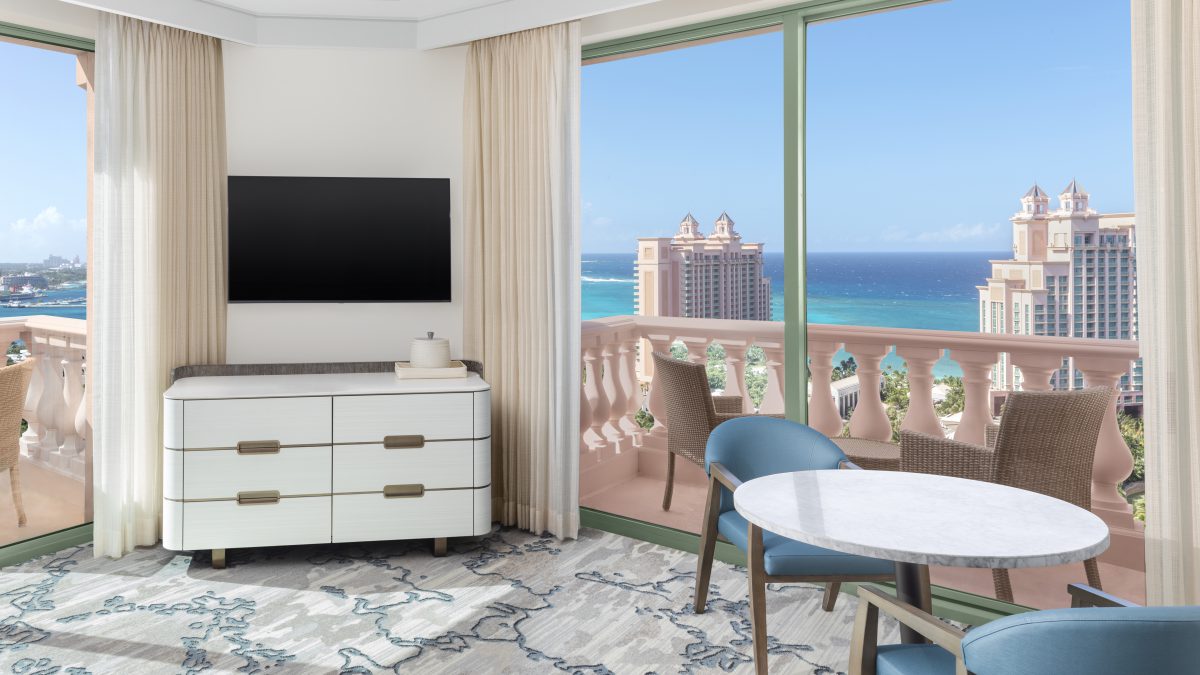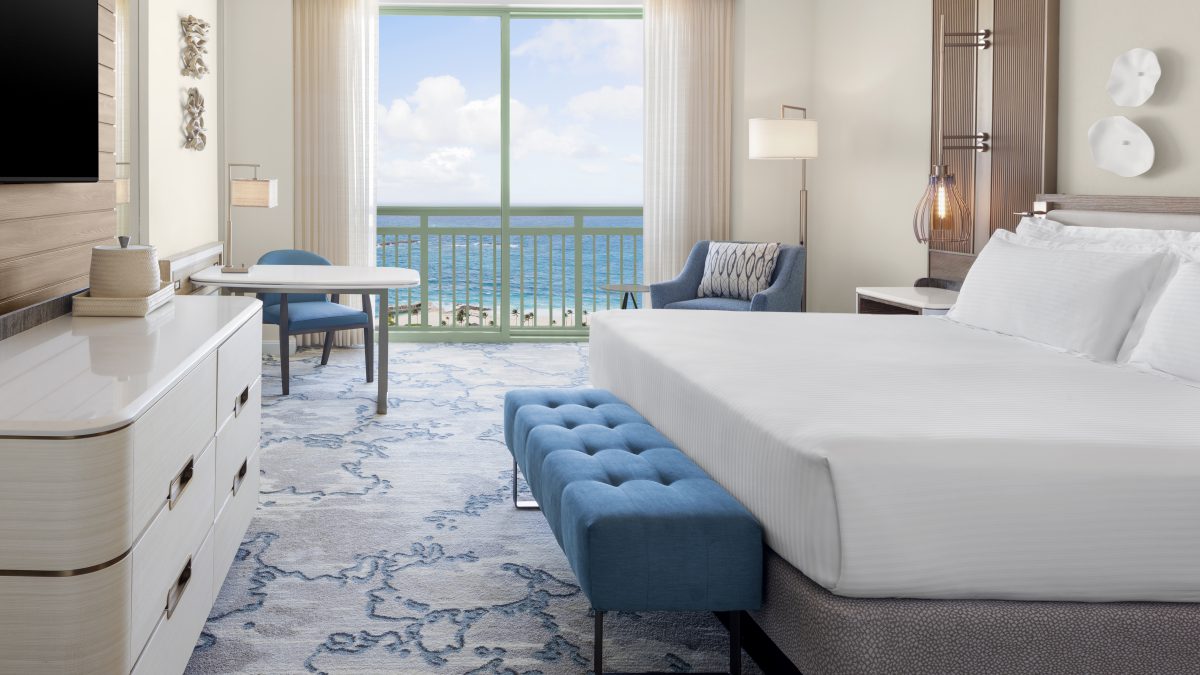 "Lulù" elegance at Atlantis Bahamas Hotel
The exclusive resort renovates the bathrooms choosing Colombo Design
Located on Paradise Island, in the heart of the Caribbean, the Atlantis Bahamas Hotel is one of the most recent and prestigious references acquired in 2020 by Colombo Design.
A luxury hotel spread over a huge area that hosts dozens of lagoons and artificial tanks where thousands of fish, rays and tortoises live: a real open-air aquarium, which can be visited through paths that wind between the hotel buildings and the vegetation in which they are immersed.
Built from 1994 to 1998 and further expanded in 2007, the hotel's architectural style aspires to revive the myth and legend of Atlantis lost city.
Some buildings have undergone a recent modernization, including the Royal Tower building.
For the bathrooms of the Royal Junior Suites, the Premium King and Premium Queen rooms, the ring towel holder from "Lulù" collection by Colombo Design (code B6231) was chosen.
"Lulù" is a collection of bathroom accessories designed by Luca Colombo in 2008 for Colombo Design. All the elements are characterized by elegance without excess, obtained thanks to the search for proportion and balance in the shapes' details.
The entire collection includes more than 20 elements made of brass / cromall (in some cases combined with elements in natural acid glass) and available in polished chrome (guaranteed for 10 years) and PVD gold (guaranteed for 20 years) finishes.
The series consists of the following accessories: soap holder & soap dispenser, toilet brush holder, toilet paper holder (also available with lid), clothes hanger, towel holders ("fixed" linear, "fixed" ring or double bar models), toilet brush holder and accessories for the shower area (sponge holder, shelves and shower corners).
The PVD gold finish is obtained by means of the exclusive PVD (Physical Vapor Deposition) treatment, a process of the highest technological level which, by means of physical vapor deposition of a thin film of extraordinary hardness, allows to obtain a surface coating with exceptional aesthetic characteristics and techniques. A green technology present in Colombo Design since 2000, used to offer stable color shades over time and to ensure products with high surface hardness, inalterability to UV rays, resistance to wear, abrasion and corrosion. A treatment that differs in quality from traditional painting processes and which allows the product warranty to be extended up to 30 years.
For more information on PVD treatment, we suggest the in-depth article "PVD finishes: color is the protagonist".