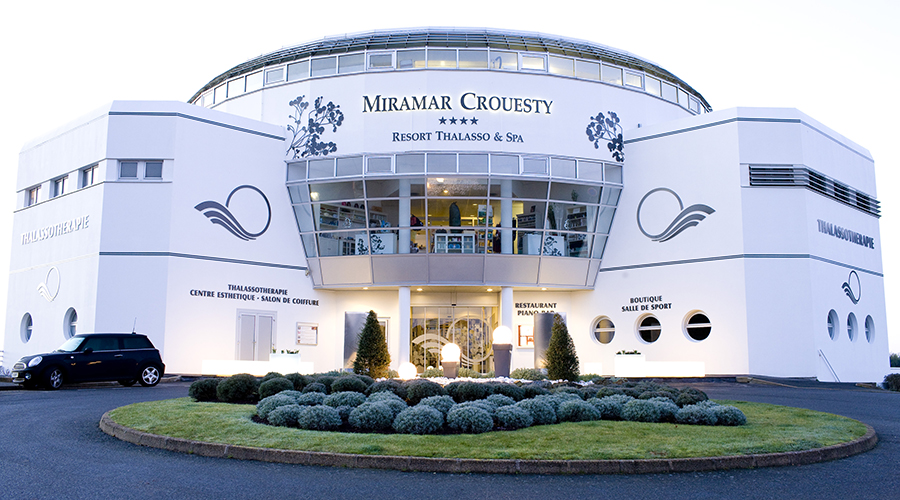 Miramar La Cigale Hotel | Arzon
A new, important reference for Colombo Design products
The Miramar La Cigale Hotel Thalasso & Spa is one of the most beautiful hotels in southern Brittany, situated at Arzon Port du Crouesty, in the very heart of the Golf of Morbihan. Colombo Design "Plus" bathroom accessories – designed by Piet Billekens – decorate the baths of this 5 stars hotel.
This is a new, important reference for Colombo Design bathroom accessories division, that enriches our customers' prestigious list within the Hotellerie market. A new project, achieved in parthership with Euxos, our distributor for France.
"Plus" collection was designed in 2004 by Piet Billekensfor Colombo Design: it was selected for the ADI-Design index 2004 and won the Comfort and Design Prize in 2004.
"Plus" bathroom accessories are the result of a research process with the main purpose to re-establish the balance between concept and function, designing furnishing complements free from any style or trend.
The collection includes items available in different finishes: Chrome – Zirconium Stainless Steel (the last one with 30 years warranty) – Matt Black (RAL9005) and Matt White (RAL9016).
Moreover, the "Miramar La Cigale Hotel Thalasso & Spa" rooms and apartments doors have been equipped with Colombo Design"Viola" handle, Matt Chrome finish, designed for our company by Angeletti Ruzza Design.
The "Viola" handle was designed both for doors and windows and is now available in six finishes:
Oroplus
Zirconium Stainless Steel
Cromo e Cromat
Vintage e Vintagemat
We invite you to consult our website for detailed information about these products:
Tags In