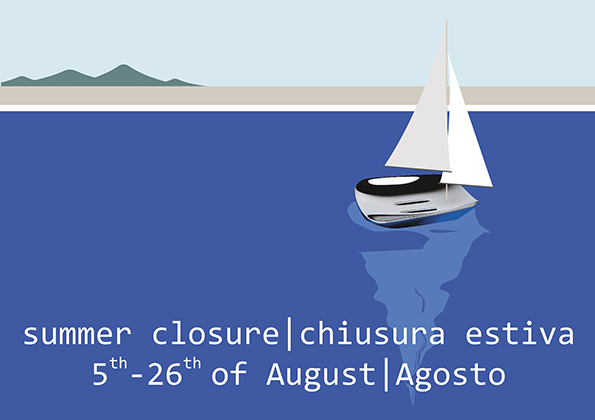 Summer closure 2019
The company will be closed from Monday 5th till Monday 26th of August
"Sail away from the safe harbor. Catch the trade winds in your sails. Explore. Dream. Discover".
Inspired by this beautiful phrase of Mark Twain we take a break to enjoy the summer and regenerate ourselves.
The company will be closed from Monday 5th till Monday 26th of August. We will resume regular business on Tuesday, 27th.
Enjoy your summer!
Tags In